We proudly announce that Prof. Dr. med Felix Beuschlein (B14)has received the European Medal 2019 of the Society for Endocrinology.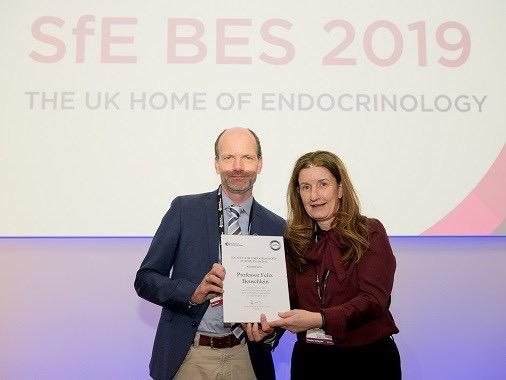 The society honours scientists annually who have significantly contributed to the progress in the research field of Endocrinology and rewards their excellence work.
The medal was given at the Society's BES conference at which Prof. Beuschlein talked about "Mechanisms and consequences of endocrine autonomy – lessons learned from the adrenal cortex" .
Click here for the full interview with Prof. Beuschlein talking about his work and career.
Programme of the Society's BES conference.