CRC member Laura-Sophie Landwehr was awarded with the "ENSAT Bruno Allolio Award 2020 for Research on Adrenocortical Carcinoma" for the manuscript "The interplay between glucocorticoids and tumor-infiltrating lymphocytes on the prognosis of adrenocortical carcinoma", published in Journal for ImmunoTherapy of Cancer in May 2020.
The manuscript can be described as follows: "This is the first study quantifying different subpopulations of immune infiltrating T cells in adrenocortical carcinoma (ACC) which will improve our understanding of the pathophysiology and the therapeutic immunogenic strategies of this rare and still devastating disease. Checkpoint inhibitors revolutionized therapy in several tumor entities. However, the first clinical studies in ACC with these drugs were heterogenous. ACC' uniqueness lies in the fact that 60% of these tumors are over-secreting glucocorticoids. Our hypothesis was that an interplay of intra-tumoral glucocorticoids and the immune system are crucial for ACC patients' survival. We could demonstrate that immune cell depletion is particularly evident in tumors with tumor-related glucocorticoid excess, and this combination is associated with very poor clinical outcome. Therefore, to reactive the immune system in immunologically 'cold' ACC by checkpoint inhibitors, an inhibition of adrenal steroidogenesis might be pivotal."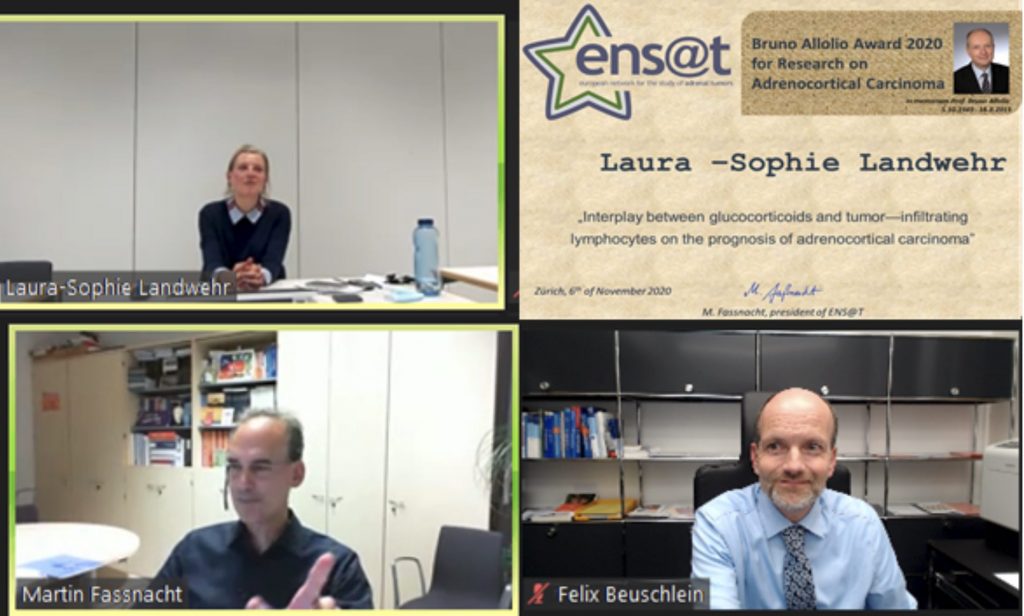 We are very proud and congratulate Laura on her outstanding work!