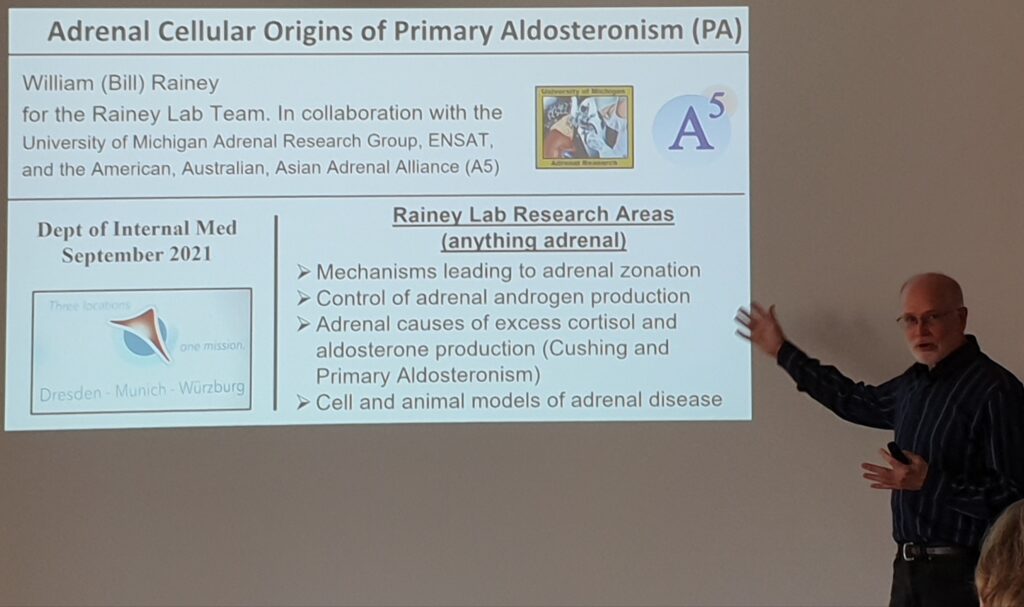 On September 14th 2021 Professor William Rainey visited us at the UKDD and gave an interesting lecture about "Adrenal Cellular Origins of Primary Aldosteronism".
Professor Rainey is an internationally recognised endocrine researcher.
The audience were enthusiastic and were given the opportunity to clarify any points and ask questions afterwards.
After such a long time of working online, the fact that the lecture could finally be held in person was thoroughly enjoyed by both sides.