Metabolism and the sonic hedgehog pathway in adrenal homeostasis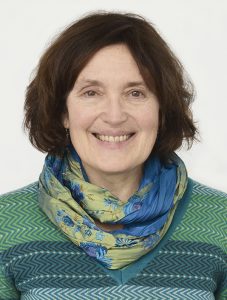 Dr. Suzanne Eaton – in memoriam –
suzanne.eaton[at]biotec.tu-dresden.de
Biotechnological Centrum, Endocrinology and Diabetes,
Technische Universität Dresden
eaton[at]mpi-cbg.de
Max-Planck-Institute of Molecular Cell Biology and Genetics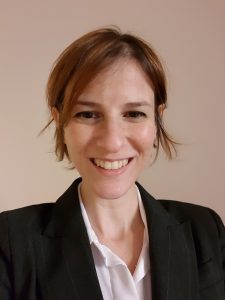 PhD Vasileia Ismini Alexaki
ismini.alexaki[at]uniklinikum-dresden.de
Institute of Clinical Pathobiochemistry, University Hospital Carl Gustav Carus Dresden,
Technische Universität Dresden
Scientific staff:
Heba Abdelmegeed – PhD
Ivona Mateska – Postdoc
Tomasz Jan Buhl – Postdoc
Project Description:
Project A07 deals with adrenocortical hyperplasia in the context of diet- induced obesity, leading to a rise in circulating steroids in mice. The mechanisms remain unclear, thus the project investigates the interplay between metabolism and the activity of the Sonic Hedgehog (Shh) signaling pathway in the mouse adrenal. The pathway is known to regulate homeostasis, to drive proliferation in many cancers and to induce steroid hormone- producing stem cells. It has already been discovered that adrenocortical hyperplasia and increased steroid hormone secretion in obese mice is associated with an increase in capsular Shh signaling. Nevertheless the question how Shh signaling influences metabolic pathways remains open and the answer would deliver relevant understanding of pathologies in a broad range of tissues.
Metabolism and the Sonic Hedgehog pathway in adrenal homeostasis
(I) Characterise metabolic changes in adrenals of mice fed a high fat diet.
(II) Investigate sonic hedgehog (Shh) secretion isoforms in normal adrenals, and how these change in obesity and in cancer.
(III) Compare the activity of different Shh secretion isoforms in canonical and non-canonical signalling assays, including metabolic rewiring.
Publications:

Secretion and signaling properties of Sonic hedgehog in adrenocortical cells in vivo and in vitro, Mateska, I., …, and Eaton, S., Manuscript in preparation.
Metabolic changes in adrenals upon diet-induced obesity, Patschin, M., …, and Alexaki, VI, Manuscript in preparation.
Inflammation-induced changes in the macrophage lipidome, Abdelmegeed, H., …, and Alexaki, VI, Manuscript in preparation.