Identification and functional characterisation of genetic contributors to primary aldosteronism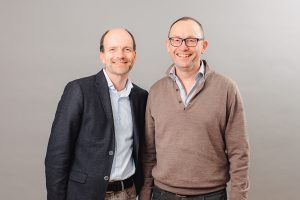 Prof. Dr. med. Felix Beuschlein
felix.beuschlein[at]med.uni-muenchen.de
Medizinische Klinik und Poliklinik IV, Klinikum der Universität München
Prof. Dr. med. Martin Reincke
martin.reincke[at]med.uni-muenchen.de
Medizinische Klinik und Poliklinik IV, Klinikum der Universität München
www.erc-papa.eu ERC PAPA (Pathophysiology of Primary Aldosteronism)
Scientific staff:
Miriam Peters – Postdoc
Ariadni Spyroglou – PI
Johanna Döring – TA
Project Description
Project B14 deals with the identification of genes that contribute to bilateral adrenal hyperplasia (BAH), which causes primary aldosteronism. Key somatic mutations in a few genes have already been identified for aldosterone producing adenomas (APA), the second cause of primary aldosteronism. The project aims to close this gap by investigating candidate genes in mouse lines with detailed phenotypic and genetic characterization. Those will be compared to human surgical samples and can be further utilized in pharmacological approaches for treatment.
Aims
(I) Determine the endocrine and molecular phenotype of remaining N-ethyl-N-nitrosourea (ENU) generated mouse lines.
(II) Determine genetic contributor for hyperaldosteronism.
(III) Investigate functional interrelation between candidate gene and aldosterone secretion.
(IV) Investigate aldosterone synthase Cyp11b2 independent mechanisms of aldosterone oversecretion.