Primary aldosteronism: pathogenesis and advanced approaches for subtyping
Hauptforscher:innen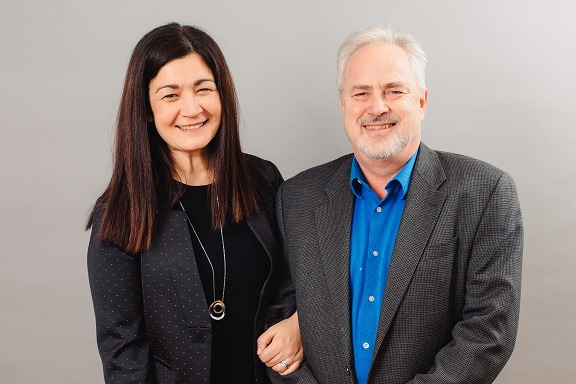 PhD.
Tracy Ann Williams
Ludwig-Maximilians-Universität München
Internal Department of Medicine IV, Endocrinology,
tracy.williams[at]med.uni-muenchen.de
Prof. Dr.
Graeme Eisenhofer
Technische Universität Dresden
Universitätsklinikum Carl Gustav Carus Dresden
Department of Internal Medicine III
& Institute for Clinical Chemistry and Laboratory Medicine
graeme.eisenhofer[at]uniklinikum-dresden.de
Scientific Staff
Lucie Meyer – Postdoc
Project Description
Project B15 is about primary aldosteronism which is characterized by excessive secretion of aldosterone mainly due to an unilateral adenoma (APA) or bilateral adrenal hyperplasia (BAH). Since the pathogenesis of BAH remains obscure, this project will define pathogenetic mechanisms causing BAH by delineating the molecular histopathological differences between normal adrenals, BAH and APA. In addition, this project will establish new diagnostic markers (venous steroid profiling) for primary aldosteronism and for stratification of the subtypes APA and BAH.
Aims
(I) Identify molecular determinants of the pathogenesis of bilateral adrenal hyperplasia (BAH).

(II) Establish a peripheral venous steroid signature that classifies primary aldosteronism genotype and identify an association between steroid profiling and molecular morphology.

(III) Prospectively validate peripheral venous steroid biomarker panels for the diagnosis and differentiation of unilateral aldosterone-producing adenoma (APA) and BAH.
PhD/MD-Thesis
Yuhong Yang (2017-2021)Title of thesis: Micro- and macro-aldosterone-producing adenomas in primary aldosteronism: molecular and biochemical studies
Lucie Meyer (2017-2021)Title of thesis: Pathophysiology of primary aldosteronism: adrenal immunohistochemistry and molecular profiling studies
Publikationen (SFB/TRR 205 eingeschlossen)