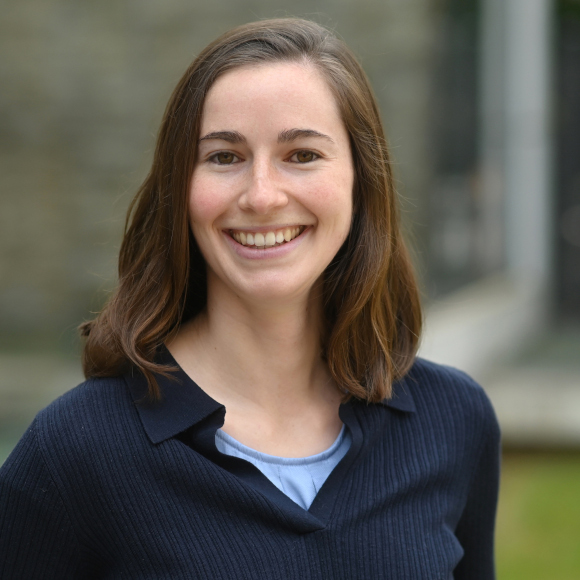 Hanna Franziska Nowotny
Ludwig-Maximilians-Universität München; Medizinische Klinik und Poliklinik IV
Research theme:
Immunophenotyping of patients with Congenital Adrenal Hyperplasia on different glucocorticoid replacement regimens
Abstract:
Glucocorticoid treatment in patients with primary adrenal insufficiency (PAI), such as due to congenital adrenal hyperplasia (CAH), is supposed to mimic the very distinct circadian rhythm of cortisol secretion, which is regulated by the main circadian pacemaker in the suprachiasmatic nucleus. For patients with CAH several different treatment options are available including standard treatment regimens with short-acting glucocorticoids such as hydrocortisone (HC), longer-acting glucocorticoids, such as prednisolone or dexamethasone and modified-release preparations, such as Efmody® or Plenadren®.
Besides the well-known immunosuppressive effects of high-dose GC treatment, it is suspected that low-dose GCs for replacement therapy also show significant effects on immunophenotype in treated patients. It is hypothesized to be the result of a modification of clock gene expression by disturbance of the natural distinct circadian rhythmicity of endogenous GC production. Following this, the timing of GC treatment should attempt to minimize the disruption of the control of circulating cortisol levels by the central circadian pacemaker in order not to disrupt metabolic and immunological functions.
The aim of this study is to analyze the differential effects on immune cell profiles observed under different glucocorticoid replacement therapies in CAH patients and the impact of clock gene expression.
Publications 2020-2022:
Nowotny HF, Vogel F, Bidlingmaier M, Braun L, Reincke M, Tschaidse L, Auer M, Lottspeich C, Hawley J, Adaway J, Keevil B, Schilbach K, Reisch N. 11-oxygenated C19 steroids are the predominant androgens responsible for hyperandrogenemia in Cushing's disease. Eur J Endocrinol. (under revision).
Nowotny HF, Reisch N. Challenges waiting for an adult with DSD Hormone Research in Paediatrics (under revision).
Nowotny H, Neumann U, Tardy-Guidollet V, Ahmed SF, Baronio F, Battelino T, Bertherat J, Blankenstein O, Bonomi M, Bouvattier C, Brac de la Perrière A, Brucker S, Cappa M, Chanson P, Claahsen-van der Grinten HL, Colao A, Cools M, Davies JH, Dörr HG, Fenske WK, Ghigo E, Giordano R, Gravholt CH, Huebner A, Husebye ES, Igbokwe R, Juul A, Kiefer FW, Léger J, Menassa R, Meyer G, Neocleous V, Phylactou LA, Rohayem J, Russo G, Scaroni C, Touraine P, Unger N, Vojtková J, Yeste D, Lajic S, Reisch N. Prenatal dexamethasone treatment for classic 21-hydroxylase deficiency in Europe. Eur J Endocrinol. 2022 Mar 23;186(5):K17-K24. doi: 10.1530/EJE-21-0554. PMID: 35235536.
Nowotny HF, Auer MK, Lottspeich C, Schmidt H, Dubinski I, Bidlingmaier M, Adaway J, Hawley J, Keevil B, Reisch N. Salivary Profiles of 11-oxygenated Androgens Follow a Diurnal Rhythm in Patients With Congenital Adrenal Hyperplasia. J Clin Endocrinol Metab. 2021 Oct 21;106(11):e4509-e4519. doi: 10.1210/clinem/dgab446. PMID: 34165575.
Nowotny H, Ahmed SF, Bensing S, Beun JG, Brösamle M, Chifu I, Claahsen van der Grinten H, Clemente M, Falhammar H, Hahner S, Husebye E, Kristensen J, Loli P, Lajic S, Reisch N; Endo ERN (MTG1). Therapy options for adrenal insufficiency and recommendations for the management of adrenal crisis. Endocrine. 2021 Mar;71(3):586-594. doi: 10.1007/s12020-021-02649-6. Epub 2021 Mar 4. PMID: 33661460.
Nowotny H, Reisch N. Modified-release-Hydrocortison bei Glukokortikoidmangel [Modified-release hydrocortisone for glucocorticoid deficiency]. Internist (Berl). 2020 Jun;61(6):565-572. German. doi: 10.1007/s00108-020-00795-z. PMID: 32394073.
Conference contributions 2020-2022:
DGE Kongress 2022, online: 11-oxygenated C19 steroids are the predominant androgens responsible for hyperandrogenemia in Cushing's disease (oral presentation)
DGE Kongress 2022, online: Outcome of COVID-19 infections in patients with adrenal insufficiency (poster)
Birkensteiner Hormonkonferenz 2021, Fischbachau: Neue Optionen im Management der NN Insuffizienz bei Patienten mit AGS (oral presentation)
ESPE 2021, online: Outcome of COVID-19 infections in patients with adrenal insufficiency (oral presentation)
ESPE 2021, online: Salivary profiles of 11‑oxygenated androgens follow a diurnal rhythm in patients with congenital adrenal hyperplasia (oral presentation)
ESPE 2021, online: Current clinical practice of prenatal dexamethasone treatment in at risk pregnancies for classic 21‑hydroxylase deficiency in Europe (ePoster)
e-ECE 2021, online: Current clinical practice of prenatal dexamethasone treatment in at risk pregnancies for classic 21‑hydroxylase deficiency in Europe (Presented ePoster)
e-ECE 2021, online: Salivary profiles of 11‑oxygenated androgens follow a diurnal rhythm in patients with congenital adrenal hyperplasia (Audio ePoster)
DGE Kongress 2021, Berlin: Salivary profiles of 11-oxygenated androgens follow a diurnal rhythm in patients with congenital adrenal hyperplasia (Oral presentation)
DGE Kongress 2021, Berlin: Current clinical practice of prenatal dexamethasone treatment in at risk pregnancies for classic 21-hydroxylase deficiency in Europe (Mini Video/ Poster)
Awards 2020-2022:
2022
Diurnal Early Career Investigator Award for the submission of the abstract "11-oxygenated C19 steroids are the predominant androgens responsible for hyperandrogenemia in Cushing's disease"
Early-career travel grant for the "Steroids, Mass Spectrometry and Endocrinology – Past, Present and Future" Symposium in Birmingham on 22-23 April 2022
Journal of Endocrinology grant for attending the European Congress of Endocrinology 21- 24 May 2022 in Milan
Outstanding Abstract Award by the Endocrine Society in conjunction with ENDO 2022 conference in Atlanta
2021
Diurnal Early Career Investigator Award for the submission of the abstract entitled "Salivary profiles of 11-oxygenated androgens follow a diurnal rhythm in patients with congenital adrenal hyperplasia"
Best Mini Video Prize DGE for the submission of the abstract entitled "Current clinical practice of prenatal dexamethasone treatment in at risk pregnancies for classic 21-hydroxylase deficiency in Europe", DGE Congress 2021
ESPE Registration Grant for the submission of the abstract "Salivary profiles of 11‑oxygenated androgens follow a diurnal rhythm in patients with congenital adrenal hyperplasia", ESPE Congress 2021