Novel therapeutic approaches for congenital adrenal hyperplasia
Principal Investigators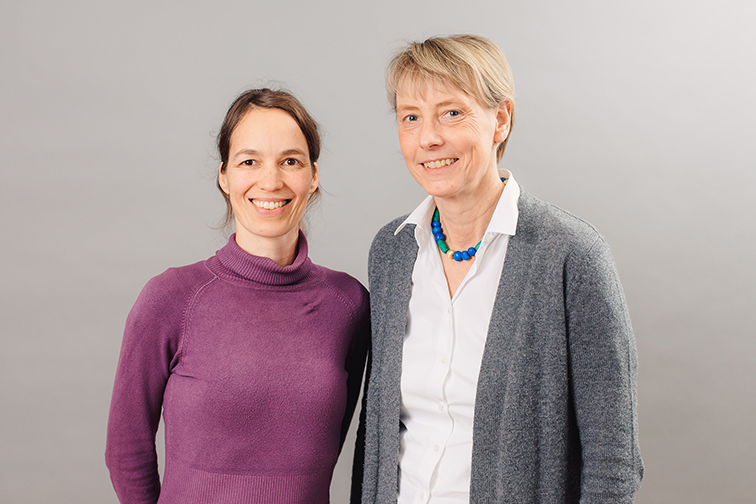 Univ.-Prof. Dr. Nicole Reisch
nicole.reisch(at)med.uni-muenchen.de
Medizinische Klinik und Poliklinik IVEndokrinologie, Diabetologie
Klinikum der Universität München
Prof. Dr. Angela Hübner
angela.huebner(at)uniklinikum-dresden.de
Kinder- und JugendmedizinAbt. Neuropädiatrie Dresden
Universitätsklinikum Carl Gustav Carus Dresden
Scientific staff
PD Dr. Katrin Köhler – Postdoc
Tina Schubert – PhD-Student
Nicolas Meese – PhD-StudentcientistTina Schubert – PhD-Student

Project Description
Project A04 deals with Congenital adrenal hyperplasia (CAH) as it presents one of the most common autosomal recessive disorders. It is caused by steroid 21- hydroxylase deficiency which leads to a complex imbalance of adrenal steroids. Current therapeutic situation is unsatisfactory because it cannot mimic the physiological hormone secretion leading to increased comorbidities and mortality. That is why the project aims to develop new treatments focusing on the therapeutic effect of ACTH antagonists, blocking antibodies and pharmacological chaperones, thus preventing overstimulation and hyperplasia of the adrenal gland.
Aims
(I) Test and advance selective competitive antagonist-peptides and antibodies of the melanocortin 2 receptor (MC2R).
(II) Investigate protein misfolding due to steroid 21-hydroxylase (CYP21A2) mutations and study of CYP21A2 binding molecules as pharmacological treatment options for congenital adrenal hyperplasia (CAH).
(III) Establish, characterise and implement a novel 21-hydroxylase-knock-in mouse model for CAH.

PhD/MD-Thesis
Tina Schubert: Novel therapeutic approaches for congenital adrenal hyperplasia (2017-2020)

Nicolas Meese: Novel Therapeutic Approaches for Congenital Adrenal Hyperplasia – Reconstitution of Cytochrome P450 21A2 Active by Chaperones (2017-2020)