Immunometabolic regulation of adrenal glucocorticoid production and peripheral glucocorticoid signalling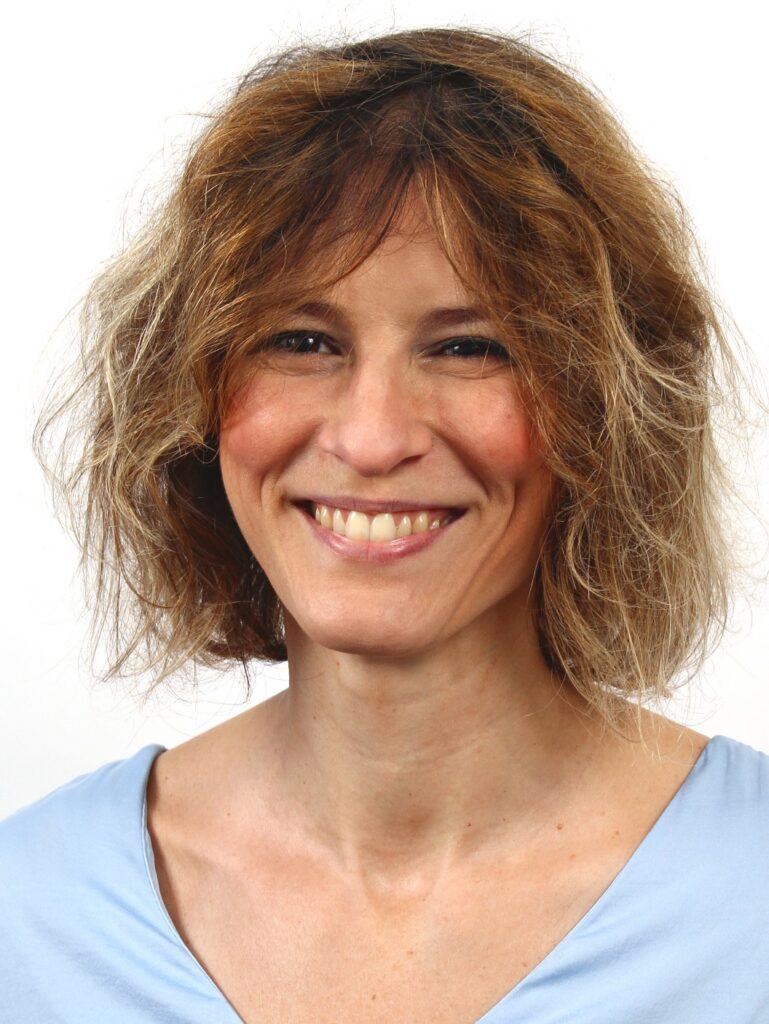 Vasileia Ismini Alexaki, PhD
vasileiaismini.alexaki(at)uniklinikum-dresden.de
Institute of Clinical Chemistry and Laboratory Medicine, University Hospital Carl Gustav Carus, Technische Universität Dresden
Scientific staff:
Ivona Mateska – Postdoc
Christine Mund-Technical assistant
Project Description:
Glucocorticoids are critical clinical tools for the treatment of many inflammatory disorders. We are interested in revealing how cellular metabolism can regulate glucocorticoid production and function. We found that acute inflammation impairs mitochondrial oxidative metabolism and increases the intra-adrenal levels of succinate, which in turn inhibits glucocorticoid synthesis in adrenocortical cells, thereby providing a mechanistic explanation of adrenal dysfunction in severe inflammation. We also showed that in the chronic inflammatory state of obesity, lipidomic remodelling and particularly changes in arachidonic acid metabolism mediate increased glucocorticoid production in the adrenal cortex. Furthermore, we investigate how immune signals impact glucocorticoid function and focus on IL-4, which is a central mediator of type 2 immunity. We identified IL-4 as a negative regulator of glucocorticoid receptor (GR) function. Moreover, polyamines, i.e. arginine metabolites which mediate IL-4 effects, also inhibit glucocorticoid signaling. These mechanisms are investigated in the adipose tissue and the bone.
Publications:
1. Michailidou Z, Gomez-Salazar M, Alexaki VI. Innate Immune Cells in the Adipose Tissue in Health and Metabolic Disease. J Innate Immun. 2021 Apr 13:1-27.
2. A Witt$, P Mirtschink$, A Palladini$, I Mateska, H Abdelmegeed, M Grzybek, B Wielockx, M Peitzsch, Ü Coskun, T Chavakis, VIAlexaki. Obesity-associated lipidomic remodeling of the adrenal gland indicates an important role of the Fads2-arachidonic acid axis in adrenocortical hormone production. BioRxiv, 2020. https://doi.org/10.1101/2020.09.04.282905 $ equal contribution
3. Alexaki VI, Henneicke H. The Role of Glucocorticoids in the Management of COVID-19. Horm Metab Res. 2021 Jan;53(1):9-15.
4. Mateska I, Nanda K, Dye NA,, Alexaki VI, Eaton S. RANGE OF SHH SIGNALLING IN ADRENAL GLAND IS LIMITED BY MEMBRANE CONTACT IN CILIATED CELLS. J Cell Biol, 2020. Dec 7;219(12):e201910087.
5. Alissafi T, Kalafati L, Lazari M, Filia A, Kloukina I, Manifava M, Lim JH, Alexaki VI, Ktistakis NT, Doskas T, Garinis GA, Chavakis T, Boumpas DT, Verginis P.Mitochondrial Oxidative Damage Underlies Regulatory T Cell Defects in Autoimmunity. Cell Metab. 2020 Oct 6;32(4):591-604.e7
6. Chung KJ, Chatzigeorgiou A, Economopoulou M, Garcia-Martin R, Alexaki VI, Mitroulis I, Nati M, Gebler J, Ziemssen T, Goelz SE, Phieler J, Lim JH, Karalis KP, Papayannopoulou T, Blüher M, Hajishengallis G, Chavakis T. A self-sustained loop of inflammation-driven inhibition of beige adipogenesis in obesity. Nat Immunol. 2017 Jun;18(6):654-664.
7. Ziogas A$, Maekawa T$, Wiessner JR, Le TT, Sprott D, Troullinaki M, Neuwirth A, Anastasopoulou V, Grossklaus S, Chung KJ, Sperandio M, Chavakis T*, Hajishengallis G*, Alexaki VI*. DHEA Inhibits Leukocyte Recruitment through Regulation of the Integrin Antagonist DEL-1. J Immunol 2020; 204:1214-1224 $* equal contribution
8. Alexaki VI, Fodelianaki G, Neuwirth A, Mund C, Kourgiantaki A, Ieronimaki E, Lyroni K, Troullinaki M, Fujii C, Kanczkowski W, Ziogas A, Peitzsch M, Grossklaus S, Sönnichsen B, Gravanis A, Bornstein SR, Charalampopoulos I, Tsatsanis C, Chavakis T. DHEA inhibits acute microglia-mediated inflammation through activation of the TrkA-Akt1/2-CREB-Jmjd3 pathway. Mol Psychiatry 2018; 23:1410-1420
9. Fodelianaki G, Lansing F, Bhattarai P, Troullinaki M, Zeballos MA, Charalampopoulos I, Gravanis A, Mirtschink P, Chavakis T, Alexaki VI. Nerve Growth Factor modulates LPS – induced microglial glycolysis and inflammatory responses. Exp Cell Res 2019; 377:10-16
10. Henneicke H, Gasparini SJ, Brennan-Speranza TC, Zhou H, Seibel MJ. Glucocorticoids and bone: local effects and systemic implications. Trends Endocrinol Metab 2014; 25:197-211
11. Brennan-Speranza TC, Henneicke H, Gasparini SJ, Blankenstein KI, Heinevetter U, Cogger VC, Svistounov D, Zhang Y, Cooney GJ, Buttgereit F, Dunstan CR, Gundberg C, Zhou H, Seibel MJ.. Osteoblasts mediate the adverse effects of glucocorticoids on fuel metabolism. J Clin Invest 2012; 122:4172-4189 * equal contribution
12. Henneicke H, Herrmann M, Kalak R, Brennan-Speranza TC, Heinevetter U, Bertollo N, Day RE, Huscher D, Buttgereit F, Dunstan CR, Seibel MJ, Zhou H. Corticosterone selectively targets endo-cortical surfaces by an osteoblast-dependent mechanism. Bone 2011; 49:733-742
13. Henneicke H, Li J, Kim S, Gasparini SJ, Seibel MJ, Zhou H.Chronic Mild Stress Causes Bone Loss via an Osteoblast-Specific Glucocorticoid-Dependent Mechanism. Endocrinology 2017; 158:1939-1950