Hsp90 as a novel therapeutic target in ACC
Principal Investigator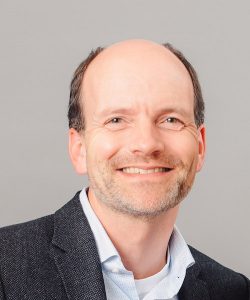 Prof. Dr. med. Felix Beuschlein
felix.beuschlein[at]med.uni-muenchen.de
Department of Internal Medicine IV, Endocrinology,
Klinikum der Universität München
Scientific staff:
Dr. Denis Ciato
Claudia Siebert
Dr. Masanori Murakami
Prof. Dr. Günter Stalla
PD Dr. Constanze Hantel
Dr. Jose Luis Monteserin- Garcia
Igor Shapiro
Hsp90 as novel therapeutic target in ACC
Project Description:
The molecular chaperon Hsp90 is abundantly expressed and assists correct folding of its client proteins, which contribute to different oncogenic pathways. Our aim of project C02 is the identification of Hsp90 as novel target against ACC. We investigate the anti-tumoral properties of N – terminal and C – terminal Hsp90 inhibitors by in vitro experiments. Furthermore, we turn our attention to the interaction of Hsp90 inhibitors with cancer signaling pathways. 
Aims:
 (I) Identification of the molecular chaperone Hsp90 as novel target in ACC
(II) Determine the efficacy of N – terminal and C – terminal Hsp90 inhibitors
(III) Description of anti – tumoral properties of Hsp90 inhibitors and their interaction with cancer pathways   
PhD/MD-Thesis:
Hsp90 as novel promising target for the treatment of ACC and Cushing syndrome.
Claudia Siebert (08/2016 – 07/2019)