Generation of human steroid-producing cells from pluripotent stem cells
Principal Investigators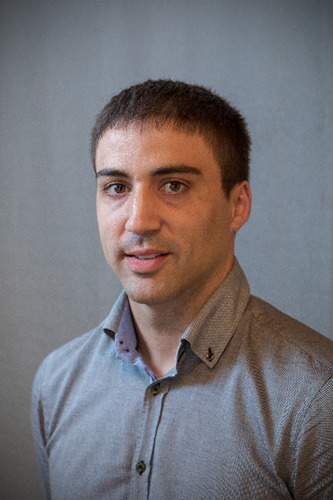 PhD
Gerard Ruiz-Babot
Universitätsklinikum Carl Gustav Carus Dresden,
Medical Clinic and Polyclinic III,
Gerard.Ruiz-Babot[at]uniklinikum-dresden.de
Scientific Staff
Maria Malyukov – Veterinarian
Linda Friedrich – MTA
Uta Lehnert – MTA
Project Description
The proposed research aims to generate hormone-producing cells as a novel and alternative treatment for patients affected by adrenal insufficiency. The methodology consists on testing steroidogenic cells differentiated from human pluripotent stem cells (hPSCs) in rodent in vivo models of adrenal insufficiency. Current protocols allows the generation of steroid-producing cells from hPSCs after overexpression of the transcription factor steroidogenic factor 1 (SF1) using lentiviral particles. To enhance ACTH responsiveness, those cells also overexpress ACTH receptor/co-receptor (MC2R/MRAP). The resulting cells, named human induced steroidogenic cells (hiSCs), produce cortisol and they are ACTH responsive. hiSCs will be implanted under the kidney capsule or encapsulated into immunoisolating devices developed at TU Dresden. The goal is to assess the ability to restore adrenal steroid levels and reverse adrenal insufficiency in a preclinical setting leading to a step forward towards cellular therapies for patients suffering from adrenal insufficiency.
Aims
(I) Optimization of in vitro cell culture conditions to enhance functionality of hiSCs
(II) Cell transplantation of hiSCs into rodent models of adrenal insufficiency.
(III) Test of immune isolating encapsulation devices.
Awards
2020
IFCAH funding renewal. Value of the award: €100.000.
Funding organization: International Fund for Congenital Adrenal Hyperplasia (IFCAH).
2020
Privat funding Mr. Mark Quinlivan: €115.725.
2019
Marie Curie Individual Global Fellowship. Value of the award €239.860
Funding organization: European Commission
2018
IFCAH funding 2018. Value of the award: €150.000.
Funding organization: International Fund for Congenital Adrenal Hyperplasia (IFCAH).
Publications
Bornstein SR, Malyukov M, Heller C, Ziegler CG, Ruiz-Babot G, Schedl A, Ludwig B, Steenblock C. New Horizons: Novel Adrenal Regenerative Therapies. 2020 J Clin Endocrinol Metab.
Mariniello K, Ruiz-Babot G, McGaugh EC, Nicholson JG, Gualtieri A, Gaston-Massuet C, Nostro MC, Guasti L. Stem Cells, Self-Renewal, and Lineage Commitment in the Endocrine System. 2019 Front Endocrinol (Lausanne).
Bornstein SR, Steenblock C, Chrousos GP, Schally AV, Beuschlein F, Kline G, Krone NP, Licinio J, Wong ML, Ullmann E, Ruiz-Babot G, Boehm BO, Behrens A, Brennand A, Santambrogio A, Berger I, Werdermann M, Sancho R, Linkermann A, Lenders JW, Eisenhofer G, Andoniadou CL. Stress-inducible-stem cells: a new view on endocrine, metabolic and mental disease? 2018 Mol Psychiatry
Balyura M, Gelfgat E, Steenblock C, Androutsellis-Theotokis A, Ruiz-Babot G, Guasti L, Werdermann M, Ludwig B, Bornstein T, Schally AV, Brennand A, Bornstein SR. Expression of progenitor markers is associated with the functionality of a bioartificial adrenal cortex. 2018 PLOS One
Ruiz-Babot G, Balyura M, Hadjidemetriou I, Ajodha SJ, Tylor DR, Ghataore L, Taylor NF, Schubert U, Ziegler CG, Storr HL, Druce MR, Gevers EF, Drake WM, Srirangalingam U, Conway GS, King PJ, Metherell LA, Bornstein SR, Guasti L. Modeling congenital adrenal hyperplasia and testing interventions for adrenal insufficiency using donor- specific reprogrammed cells. 2018 Cell Reports
Poliandri A, Miller D, Howard S, Nobles M, Ruiz-Babot G, Harmer S, Tinker A, McKay T, Guasti L, Dunkel L. Generation of kisspeptin-responsive GnRH neurons from human pluripotent stem cells. 2017 Mol Cell Endocrinol.
Ruiz-Babot G, Hadjidemetriou I, King PJ, Guasti L. New directions for the treatment of adrenal insufficiency. 2015 Front Endocrinol (Lausanne). Review.