Principal Investigators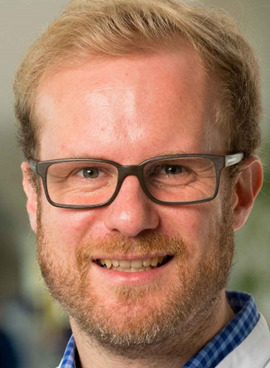 Prof. Dr. med. Michael Hudecek
Universitätsklinikum Würzburg
Abteilung für zelluläre Immuntherapie
Medizinische Klinik und Poliklinik II
HudecekLab[at]ukw.de
Scientific staff:
Justus Weber – PhD
Marc Schauer – MD student (in collaboration with project B16)
Project description
This project aims at developing novel cell therapy approaches for the treatment of adrenocortical cancer (ACC) using chimeric antigen receptor (CAR)-transduced T cells. Within this project, we will identify novel antigens and explore their potential for the treatment of ACC. Furthermore, we will dissect ACC-specific mechanisms of tumour immune evasion and resistance to identify novel approaches for the development of cell products tailored to elicit potent anti-tumour efficacy. For this purpose, we will focus on advanced genome and cell engineering techniques and explore the therapeutic potential of synergistic treatment approaches.
Aims
(I) Identification and assessment of novel targets for the treatment of ACC using CAR-T cells.
(II) Identification and characterization of novel approaches to circumvent ACC-specific tumour immune evasion mechanisms.
(III) Development and functional characterization of advanced CAR-T cell products for the treatment of ACC in vitro and in vivo.
PhD/MD-Thesis:
"Development and functional characterization of optimized CAR-T cell products for the treatment of ACC" – Marc Schauer, MD-student (in collaboration with project B16)