Strength training for the treatment of Cushing's associated myopathy: a randomized study
Principal Investigators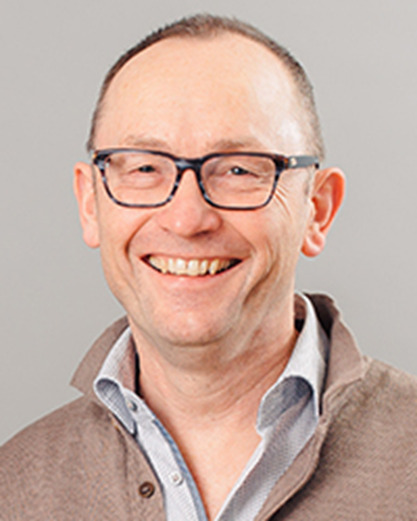 Scientific Staff
Dr. Frederick Vogel – Clin Scientist
Dr. Elisabeth Nowak – Clin Scientist
Dr. Leah Braun – Clin Scientist
Stephanie Zopp – TA
Project Description
Endogenous Cushing's Syndrome is a rare disease with severe comorbidities, such as Cushing's associated myopathy. This is often persistent in patients with Cushing's Syndrome despite successful therapy, which has an Impact on the Quality of life in the affected patients. The aim of this randomized, interventional study is to better understand Cushing's associated myopathy and the effects of physical Training on muscle function in this context. The overall aim of this study is the elucidation of the mechanism underlying hypercortisolism associated myopathy. To this end, the project addresses two distinct hypotheses: (i) that endogenous hypercortisolism impairs muscular function by multiple synergistic systemic and local mechanisms including protein catabolism, insulin resistance, sarcopenic obesity and fatty muscle degeneration, intramuscular inflammation and inactivity leading to adverse short- and long-term consequences for muscular health; (ii) that correction of hypercortisolism by curative surgery is able to (partially) restore muscular function if combined with a high intensity muscular training intervention.
Aims
(I) Recruitment of patients, including from other endocrinology centers
(II) Data processing and analysis
(III) Scientific exchange, exchange of patient samples and methodologies for processing muscle biopsies and other bio materials from the patients
Publications
Braun LT, Vogel F, Reincke M. Long-term morbidity and mortality in patients with Cushing's syndrome. J Neuroendocrinol. 2022 Mar 4:e13113. doi: 10.1111/jne.13113. Online ahead of print.
Reincke M. Cushing Syndrome Associated Myopathy: It Is Time for a Change. Endocrinol Metab (Seoul). 2021 Jun;36(3):564-571. doi: 10.3803/EnM.2021.1069. Epub 2021 Jun 18.
Vogel F, Braun L, Rubinstein G, Zopp S, Benedix S, Schneider H, Ritzel K, Schilbach K, Schmidmaier R, Beuschlein F, Bidlingmaier M, Reincke M Patients with low IGF-I after curative surgery for Cushing's syndrome have an adverse long-term outcome of hypercortisolism-induced myopathy. .Eur J Endocrinol. 2021 May 4;184(6):813-821. doi: 10.1530/EJE-20-1285.PMID: 33830940.
Vogel F, Braun LT, Rubinstein G, Zopp S, Künzel H, Strasding F, Albani A, Riester A, Schmidmaier R, Bidlingmaier M, Quinkler M, Deutschbein T, Beuschlein F, Reincke M Persisting Muscle Dysfunction in Cushing's Syndrome Despite Biochemical Remission..J Clin Endocrinol Metab. 2020 Dec 1;105(12):e4490-8.
Müller LM, Kienitz T, Deutschbein T, Riester A, Hahner S, Burger-Stritt S, Berr CM, Oßwald A, Braun L, Rubinstein G, Reincke M, Quinkler M.Glucocorticoid Receptor Polymorphisms Influence Muscle Strength in Cushing's Syndrome. J Clin Endocrinol Metab. 2020 Jan 1;105(1):dgz052.
Berr CM, Stieg MR, Deutschbein T, Quinkler M, Schmidmaier R, Osswald A, Reisch N, Ritzel K, Dimopoulou C, Fazel J, Hahner S, Stalla GK, Beuschlein F, Reincke M. Persistence of myopathy in Cushing's syndrome: evaluation of the German Cushing's Registry. Eur J Endocrinol. 2017 Jun;176(6):737-746. doi: 10.1530/EJE-16-0689. Epub 2017 Mar 21.