Defining the cellular origins of adrenal tumors
Principal Investigators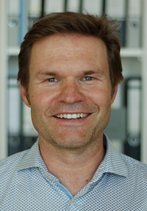 Dr. med.
Frank Westermann
German Cancer Research Center and Hopp Children's Cancer Center
f.westermann[at]dkfz.de
Dr.
Nicole Bechmann
Technische Universität Dresden
Universitätsklinikum Carl Gustav Carus
Institute for Clinical Chemistry and Laboratory Medicine,
nicole.bechmann[at]uniklinikum-dresden.de
Project Description
The adrenal gland and the sympathetic nervous system (SNS) gives rise to different malignant tumors in childhood and adulthood, including neuroblastomas (NBs), pheochromocytomas and paragangliomas (PPGLs). The cellular origins and the evolutionary histories are largely unknown. In addition, lineage-specific features that may predispose distinct cell types of the adrenal gland/SNS to malignant transformation are still elusive. Our specific goal is to define the cellular origin(s) of PPGLs and, if possible, also adrenocortical tumors. Based on this approach, which has been successfully applied already to childhood neuroblastomas, we will define the exact onset of PPGLs and mutations involved in disease progression and therapy resistance. With collaboration partners from the CRC/TRR205, we will expand our approach to malignant adrenocortical tumors.
Aims
(I) Define genetic programs that are involve in the development and aging of the adrenal gland and sympathetic nervous system by using single-cell analysis
(II) Define the cellular origin and evolution of PPGLs and if possible also of adrenocortical tumors
(III) Define the role of telomere maintenance mechanisms in tumor initiation and malignant progression